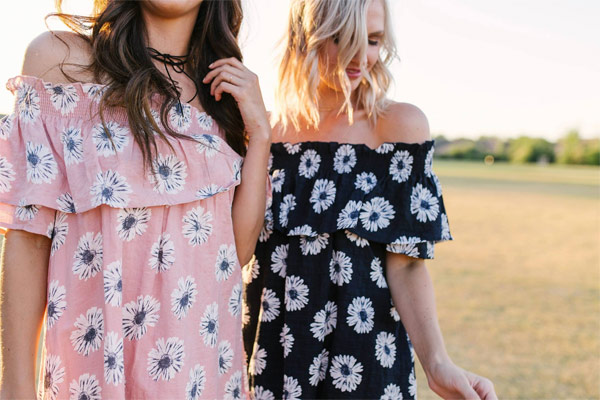 The heat is definitely here which means summer is upon us. I don't know about you but I love to wear dresses in the summer (see the Brylee off-shoulder dress by Easel Clothing, depicted above). They are much more flattering than shorts and I feel cooler in them. Dresses can be so versatile too. They can be used as swimsuit cover ups, worn for a day at the office, comfy for bumming around the house or even dress it up to go to church.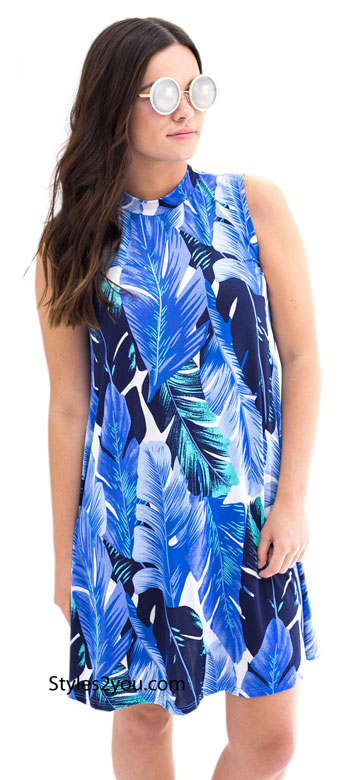 What kind of dress are you looking for right now?? Or another great question would be what activity do you need a new dress for? Is there a summer BBQ coming up, or maybe you have a wedding to go to this summer? Maybe you just want a new dress to go shopping in. Whatever the reason you will want to pick a dress that is perfect for your body type and will accent all your best assets.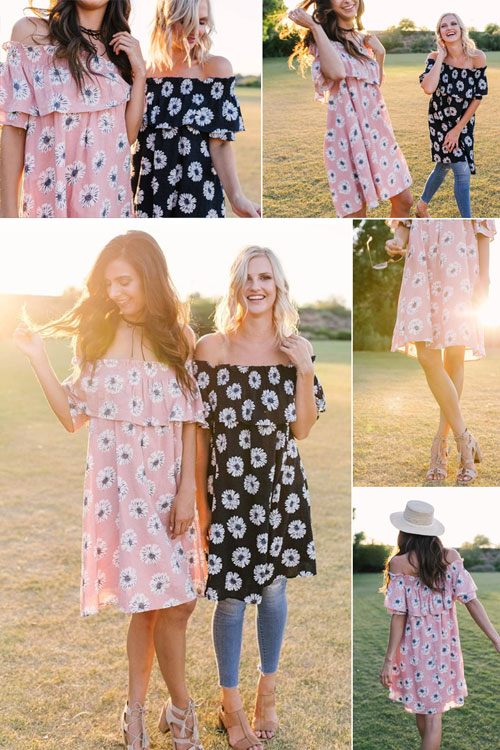 Everyone has such a unique body and that's a great thing that you need to embrace. Some areas you may want to accent and other areas you may want to hide. If you have a pear shape (this type is usually defined by having larger hips and thighs. If this is your body type then you will want to accent your waist or make it a focal point. One type of dress that works great for this body type is a maxi dress or shift dress. The Darla maxi dress in black, the Rosemary Sleeveless maxi dress, or the Minooka Sleeveless embroidered maxi dress. A few styles that you want to try and avoid is the oversized or shapeless dress or the dress with a short hemline. You definitely want to avoid the straight cut dress which hugs you at the hips but is loose around the bust. These dresses are generally not made for a curvy figure.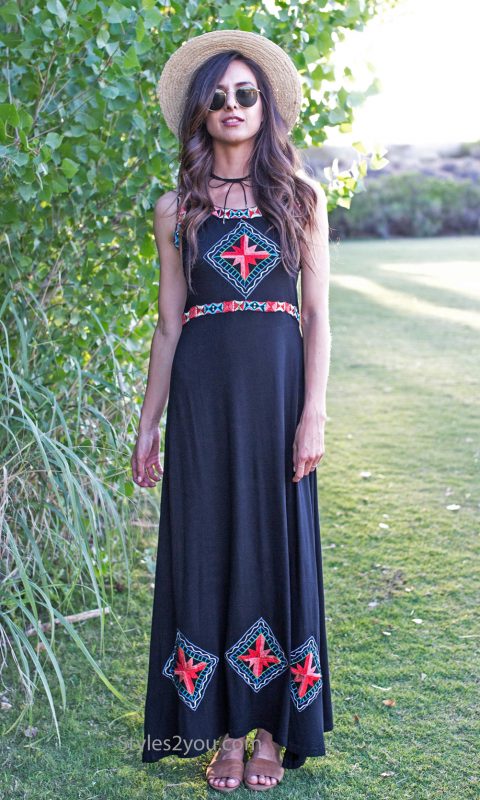 Another style of body is the hourglass shape. This type of body style allows you to choose the more form-fitted and figure hugging dress. Some of the necklines to consider would be the v-neck, sweetheart, or scoop neckline. Narrow necklines help slim down your bust keeping your look balanced. Here are a couple dress styles that would spotlight your hourglass figure. The wrap dress or mermaid dress would be good options. The ladies Batik Tank Dress would accent the hour glass figure very well because of the v neckline and ruffle hem. Another great option would be Jolene ruffle side wrap in natural. This dress will really let you define your waist. A few styles that will not be as flattering for this body type are the baby doll dress and oversized dress.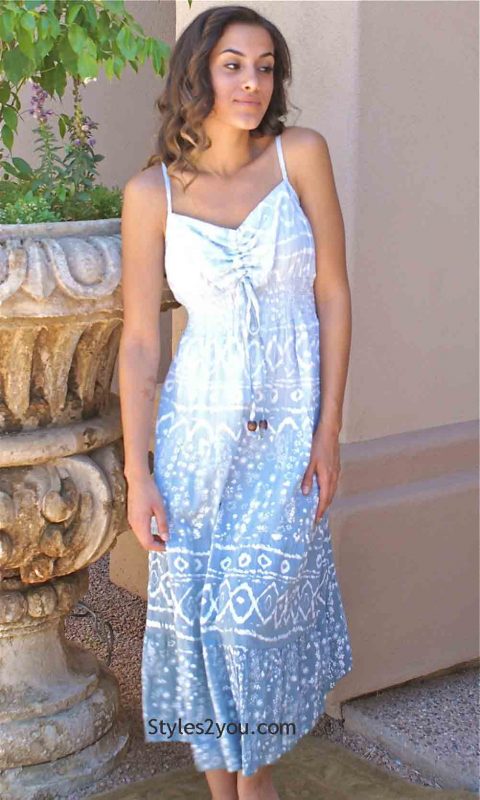 The next body type would be the apple shaped. This body type usually well proportioned with a larger bust and fuller midsection or just not as curvy through the hips. Ways to help get the most compliments on this outfit would be to choose a dress with a more flowy full skirt or bottom. Another option would be to try using a belt to accent your waist. Some options of dress styles would be flowy tunics, a midi dress, or an a-line dress.  A great dress for the the apple shape is the Englewood Layered Dress in Blue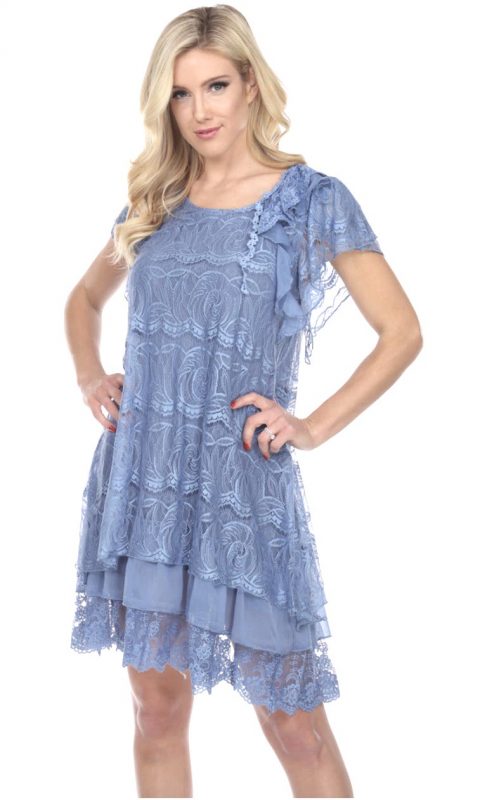 Some styles that you want to stay away from for this body type is the form-fitting or dresses that have horizontal lines.  You should also try and stay away from anything that has an excessive amount of fabric around your midsection.  If you want to appear longer and slimmer then throw on your favorite pair of heels.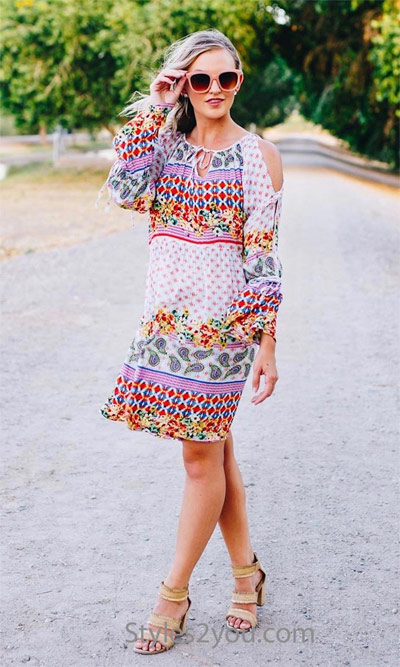 There are so many different dress styles and options out there that you should take the time to learn your body style and therefore accent your best features and hide the ones that you don't especially like.  Style isn't one size fits all and neither is your body.  It may take some work to determine your body style but in the long run it will be more than worth it and every time you wear your favorite dress and get complimented you will be glad you spent the time.