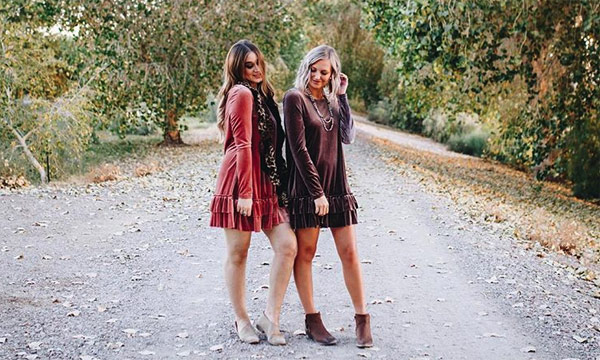 Every woman needs a little black dress. This classic works well for a number of occasions, from semi-formal parties to evening dinners. But don't limit yourself.  You need to pick the perfect cocktail dress that works for you, your body and your sensibilities. You have a lot of room to work with, so keep the following factors in mind as you are shopping.
Your Budget
First and foremost, you need to determine how much money you can spend on such a dress. Because you can typically wear this attire for a number of occasions, it is generally worth it to invest and splurge a little bit. If you purchase a dress made of more resilient materials, then you can expect it to last for years.
Have a limited budget? The velvet, long sleeve dress by Easel Clothing, depicted at the top of this page, is a bargain at $36.
Your Body Type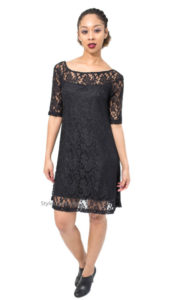 Cocktail dresses come with varying lengths. Some are strapless, while some hang off the shoulder. You naturally want to pick a dress you adore. If you have trouble narrowing down your options, then you need to consider your body type. Certain types of dresses look better on certain body types. Here is a quick guide to call back on.
Hourglass: This is defined as a body with an equal hip and shoulder ratio. A fitted cocktail dress that hugs those curves is ideal, and women can typically enjoy strapless tops and pencil skirts.
Pear-Shaped: Ladies with a bigger lower body than upper body need a style that shows off those slimmer shoulders, face and chest. The skirt can be loose, and a deep neckline works superbly.
Apple: For women with an ampler bust, a little black dress should streamline the figure. A fuller skirt or wrap dress can help add some balance. Additionally, dresses with a plunging neckline typically work ideally.

Pretty Angel lace dress

Inverted Triangle: This is defined by a more substantial chest but slimmer hip. The dress should emphasize the waist, and you can have some fun by including embellishments that draw attention down. Spaghetti straps and cap sleeves generally work best for this body type.

Rectangle: Women without a ton of emphatic curves can have a lot of fun dressing up their curvature. You can create some outstanding visual contract with off-center embellishments and dresses featuring pleats.
Plus Size: You can show off all your favorite features, from cleavage to legs, in the perfect plus-size dress. Wide straps and sleeves can help make the attire more comfortable. While some of these dresses come with built-in bras, you may want to consider utilizing a proper bra for added comfort. Also, consider a slip or extender to help smooth over your concerns.
Length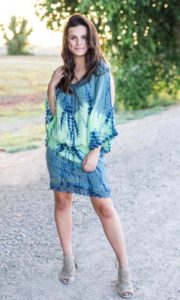 Once you know the type of cocktail dress you need, you have to determine what length works best for you. Some dresses go down past the knee, which make them ideally suited for more formal occasions. Other dresses end below the knee, and these are great if you have long legs you want to show off. Ultimately, it comes down to what type of events you plan on attending and what will be appropriate.
Materials
Finally, you need to consider what material will be most comfortable. Whether you are at a party or wedding, you can expect to wear your dress for hours on end, and you do not want your dress to suddenly become uncomfortable when you are out and about. Some of the best materials to select are chiffon, satin and silk. Lace is another great material to select, because you can show off some skin and cover up simultaneously. Lace looks good at a holiday party. Throw on a matching cardigan for more coverage in the winter months.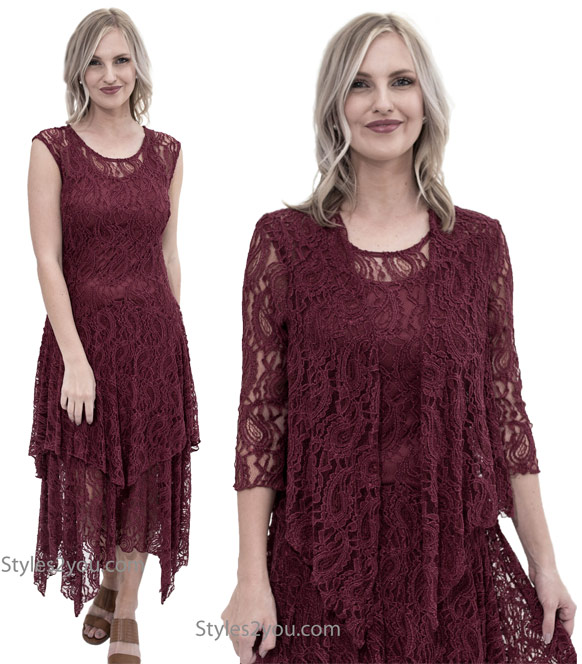 A little black dress is the perfect investment. But any cocktail dress, chosen wisely, can help you stand out in a special way, with other women wanting to know where you got your dress, and your partner being ecstatic to wrap you around his or her arms. From plus size to strapless, you can definitely find the perfect cocktail dress to match your style and personality.

Need help with your size? Please see this handy size conversion chart in U.S. or international.