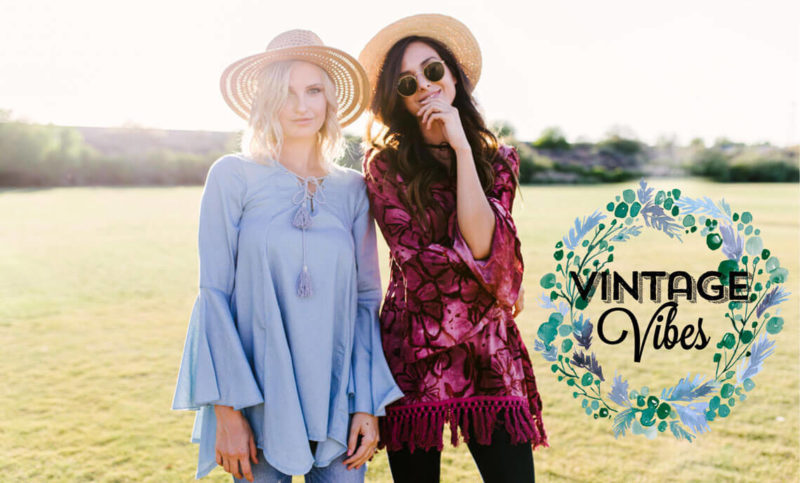 "Boho chic" isn't just a look, it's a lifestyle. But contrary to popular belief, it's not the spent-the-weekend-at-a-Phish-concert-with-no-shower look, it's a feminine, free-spirited, classic—yet timely—fashion statement. Bohemian style has been taking the fashion world by storm. From celebrity mainstays like Selena Gomez and Nicole Richie to fresh faces like Zendaya and Zoe Kravitz, vintage style makes old new again. Learn how to create this hot look in nine cool steps: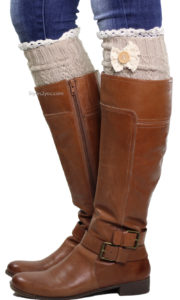 1. Start from the Ground Up
The number one thing to remember when picking the perfect footwear is to stick to earth tones like beige and brown whenever possible. From there, you can don anything from cowboy boots and ballet flats to gladiator sandals and ankle boots. If you must wear heels, opt for chunky ones over harsh stilettos.
2. Dress to Impress
The best part about the boho chic lifestyle is how relaxed it is. Mini dresses like swing dresses and tunics over tighter styles gives you the best of both worlds: Comfort and flattering style. While prints and bold colors are encouraged, try to avoid the jarring neon look. Prefer a victorian look? Take a look at some of these popular items in ruffles and lace? Or see the "vintage inspired" styles from Pretty Angel Clothing.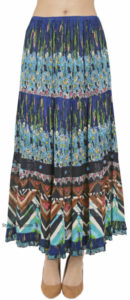 3. Skirt Fashion Norms
When it comes to boho chic skirts, there are only four letters you need to know: m-a-x-i. The maxi skirt is one of the most versatile pieces in your wardrobe. Keep it simple and you can build outfit after outfit using this as your base.
4. When in Doubt, Accessorize
If you're not factoring jewelry into your boho chic style, you're missing out on a world of possibilities. Chunky, nature-based accessories complement your outfits in a way nothing else can. Dangly earrings with low-hanging feathers, Arabic rings for your fingers, oversized pendants, Mexican-inspired bracelets, African bracelets, and other vintage style accessories add an element that simply can't be duplicated. If you're spending the day outside, basking in the beauty of nature, don't forget to complement your look with a pair of retro sunglasses.
5. Crown Yourself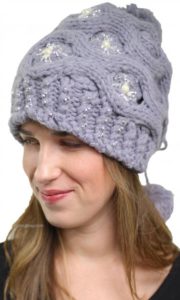 Carry this vintage style with you from the tips of your feet to the top of your head with the right headwear. Want to make a statement? The perfect floppy hat can make or break an outfit and felt ones are especially cozy during the cold weather months. During warmer seasons, a straw hat adds a whimsical pop of flair, especially when paired with skinny jeans. Want to truly embrace the bohemian fashion through a connection to nature? A flower crown makes for a happy—and trendy—statement.
6. Carry it With You
Totes and handbags are essential to the boho chic style look. Need to keep your hands free? Opt for a fashionable cross-body bag. Want more versatility? An oversized floppy purse gives you the freedom you need. Require more space for your daily needs? A messenger bag is gives you the adaptability you need with the convenience you want.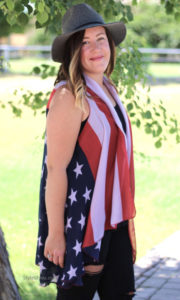 7. Wrap it Up
Scarf's aren't just for the cold winter months, they're the ideal year-round statement. Oversized, patterned scarfs are the perfect addition to your vintage style and give you the relaxed, laid back look you crave. Don't want your scarf competing with your statement necklace? You can also wrap them around your head for unique, extra flair.
8. Rock an Effortless Hairstyle
This look pairs perfectly with simple bed head waves and relaxed braids. Use a sea salt spray to hold your style throughout the day and night—and to give you that beach aura.
9. Be Fresh Faced
Bohemian fashion is inspired by natural beauty, but that doesn't mean you can't accentuate your inner beauty with natural-looking makeup. An illuminating foundation will give you the dewy vibe you want without appearing too heavy. Want a more sun-kissed look, even in January? Apply bronzer with a light hand to the areas on your face that the sun would naturally color. Skip the cat eye effect and neon eyeliner and instead use a matte brown, lightly smudged, softer look. Stain your lips with peach hues and light nudes to highlight your mouth without creating an artificial impression. And pair that fresh face with a light and airy top from Easel Clothing.

Get in Touch with Your Free-Spirited, Bohemian Side
You don't need a time machine to the 70's to flaunt your boho-chic and vintage style. With these nine steps, you'll channel your inner hippie fashionista before tickets to the next Coachella go on sale.