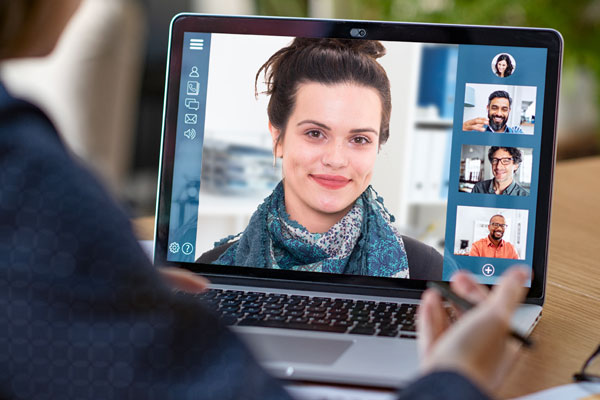 New year, new you!! 2020 has been a year of changes and lots of new learning experiences. Many of us have worked from home at some point this past year and may still be working from home. With all of those Zoom/FaceTime/Skype calls you may want to spruce up your wardrobe but the good news is that only the upper part of your wardrobe is being seen right now (for the purpose of this article, let's call it the "zoom-friendly" area)! You can take a sweater or shirt that you have worn a dozen times and add a new necklace or scarf and it will look like you have a new outfit. Accessories are so fun to shop for  and very cost effective.
My favorite accessory to shop for is scarves. I love the ones that keep me warm in the cold winter months as much as the ones that are lightweight and more of a fashion statement. One of my favorite combinations is a colored scarf with a striped shirt. I prefer a blue scarf because it brings out my eyes but everyone has a different quality about them that is their favorite. See the below example with the screen-friendly area highlighted.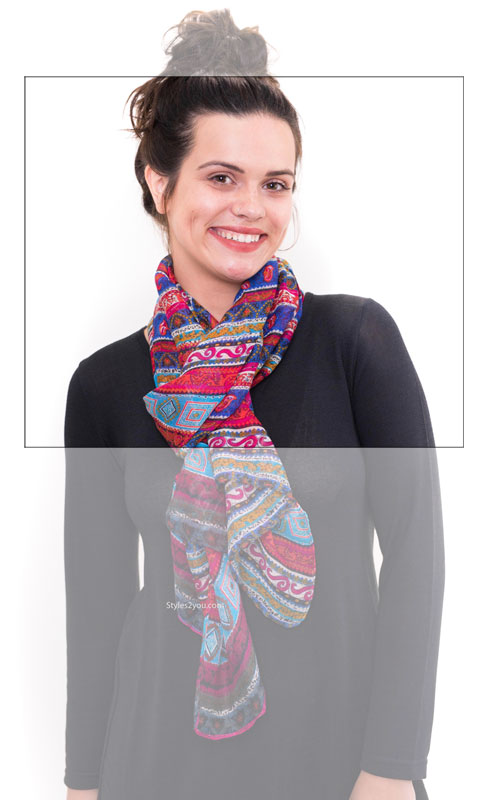 My absolute favorite accessory is the blanket scarf but maybe that's because here in Minnesota it can be a tad chilly and the blanket scarf can keep me warm while also keeping me stylish. The blanket scarf can also be worn a multitude of ways from draped over your shoulders, tied around your neck, or worn more of a shawl.
Speaking of shawls you can't beat the cape/shawl. It gives you a lot of room to move your arms and so many of my favorite ones have fringe which is just too fun to miss. The Tamara Burnout Kimono is rich in color and has tassels for added flair and its super comfortable.
If you already have enough tops but just want to add a little extra detail or are tired of the jewelry that you've worn a dozen times then pick up a new pair of earrings or necklace and you can make your outfit look completely different.  I like to wear a chucky necklace with lots of pop of color with my tops or sweaters that have a pattern or some dimension.  To make your torso seem longer or break up a solid color top you can't go wrong with the opera length necklace.  This hits below the bust and can be worn in a knot, layered, or worn in a single layer.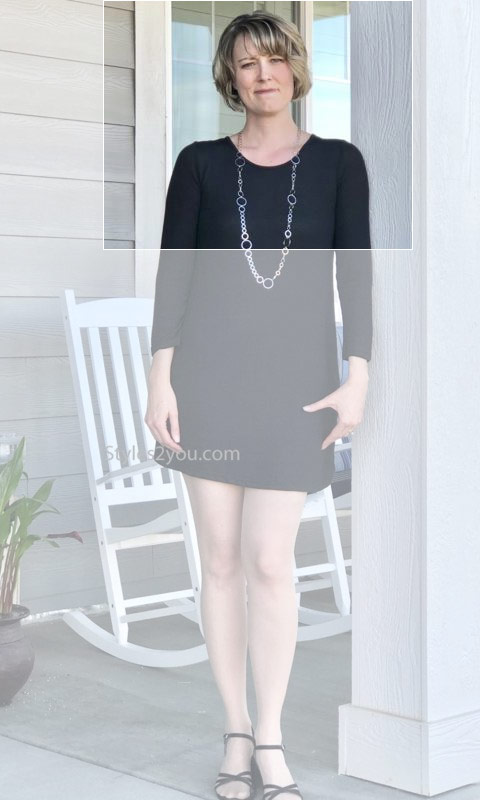 Sometimes you have a piece of jewelry that you just love and can be worn with so many different tops.  I have one of those necklaces and one of the reasons its a favorite of mine is because its a rich color of purple (my favorite color) and reminds me of spring (my favorite time of year).  The Vintage Butterfly Necklace also comes in black but I just love the richness of the purple.

Another way to change up an outfit is a chunky necklace and you don't have to break the bank while choosing one.  This beauty is under $20 and can be paired with a super simple top but you will look like you are all dressed up.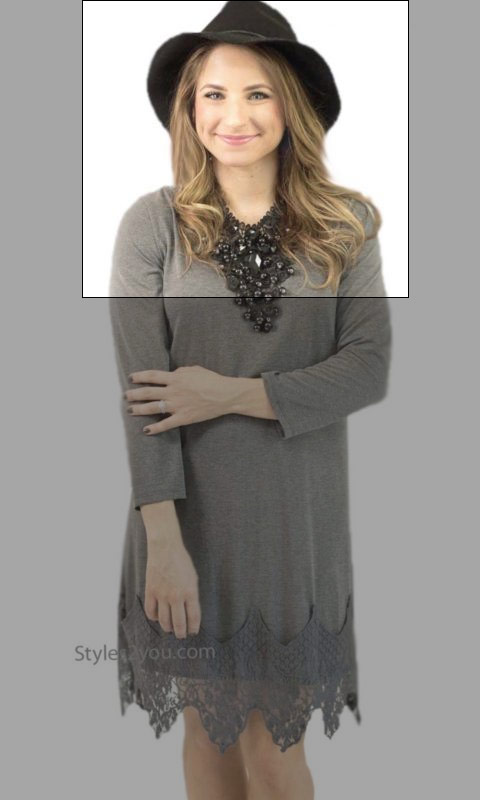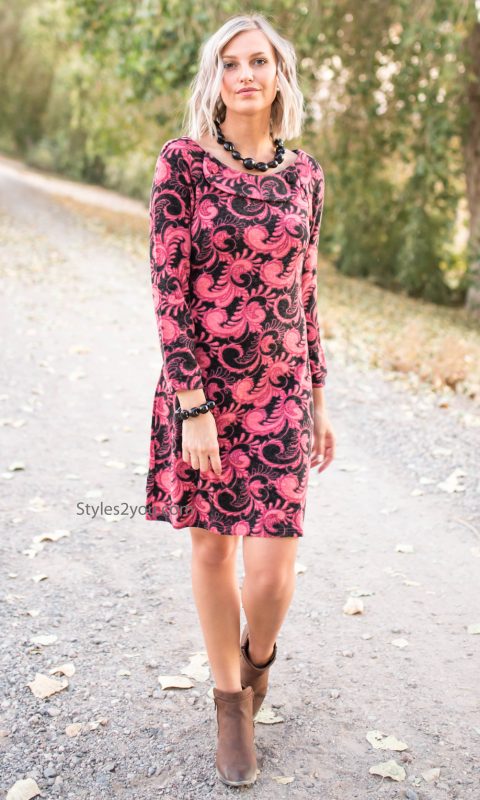 One last tip that I have it to add some fun to your hair with either a barrette, a hair clip, or even a fun scarf.  Here is an example of how you can wear a scarf in your hair for a splash of on-screen style and color!

There are so many fun ways to update your look for those zoom calls and it doesn't have to be expensive.  Sometimes just a small change will make the biggest difference and you will just love all the compliments that you receive.  So go ahead and pick out a few new accessories to update your wardrobe.