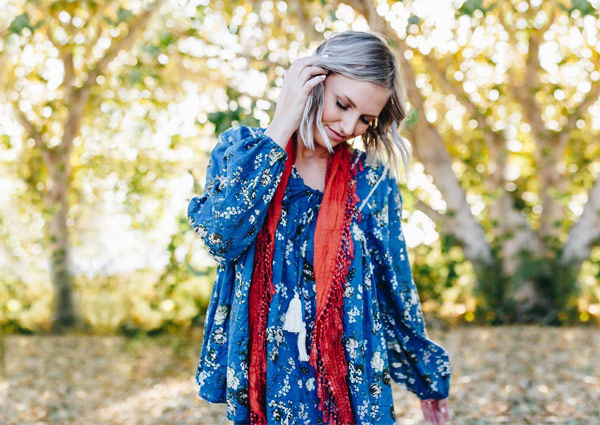 One of the things that I love most about the fall and winter is the clothing.  You get to snuggle up in front of a cozy fire in your favorite sweater and leggings.  I love taking a walk in the autumn leaves, or winter snow, with my knee high boots and popular jeans.  Of course every outfit looks just a little cuter when you put the right scarf with it.

There are so many scarf options: the lightweight cotton scarf, the crocheted or knitted scarf, the silk scarf, or the lace scarf.  The style of scarf that you choose can turn a very basic tunic or blouse into an outfit ready for the office or a fancy night on the town.  This Toni vintage reproduction scarf adds just the right detail to this long sleeve tunic.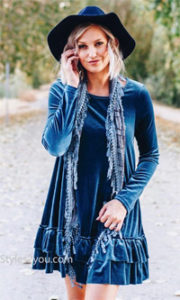 The Fall Scarf
You can either choose a light cotton scarf in autumnal colors or a nice lightweight knit scarf would be perfect for fall weather.  If you want the scarf to be functional as well as warm I would choose a lightweight knit scarf.
The great thing about scarves is that they are very versatile and don't have to just be worn around your neck.  We hear this questions alot  "which scarf should I wear and how do I wear it?  Aren't scarves only for fall or winter?" Nope, scarves can be worn year round and there are so many options about the way to wear the scarf.  You could choose to twist and drape, double wrap, loop and through, fashion knot, or loop and through with a knot are just a few of the options.
Pair some boot cuffs in the same color as the scarf with your ensemble to really make it pop.
The Winter Scarf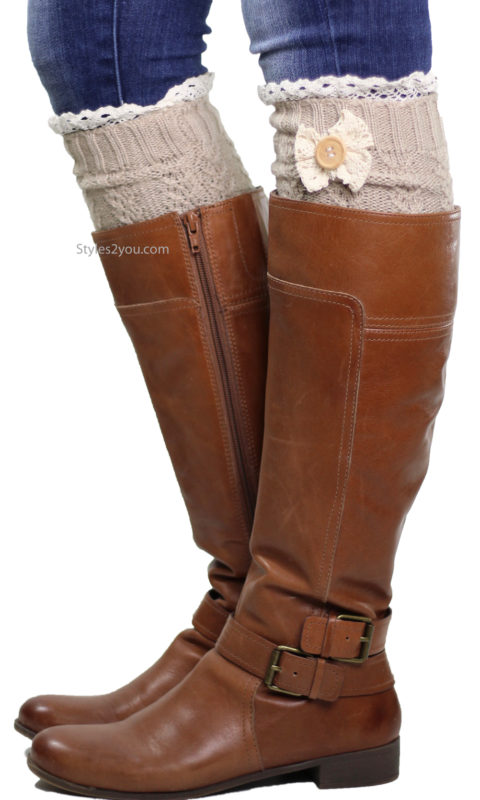 Winter time for most of the country brings cooler temperatures and so your scarf choice should be practical as well as stylish.  The perfect scarf for winter would be the ever popular blanket scarf or a very thick Infinity scarf (depending on how cold the weather gets).  The blanket scarf can also be worn as a shawl.  You want to make sure that whichever way you choose to wear the scarf, your neck is covered so you won't be cold.  Don't forget to throw on your favorite knit headband or hat so that your ears and head aren't cold either.
The Spring scarf
Springtime brings beautiful temps, flowers blooming, and the feel of new life.  A lightweight scarf especially with floral prints will make every outfit feel just a little more "springy."
The spring scarf can add detail to your outfit as well as a little warmth for your neck on those chilly cool mornings.  A lace scarf would also work well in the spring — and works well with any light and loose top from Easel Clothing.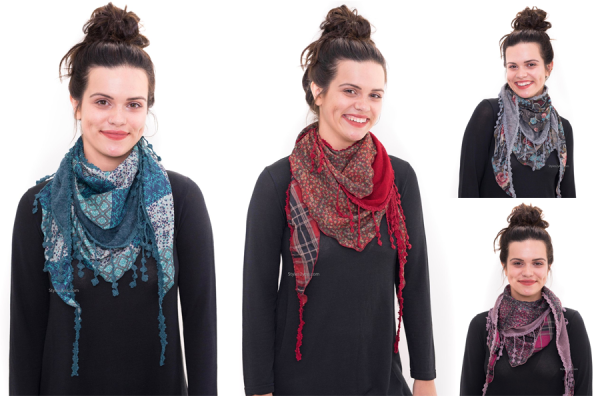 The Summer Scarf
In summer its so fun to get together with friends for a barbeque, go to a ball game or just a day out on the boat.  No matter what activity you are enjoying don't forget to throw a light weight scarf over your favorite t-shirt to really complete your outfit.  A scarf could also add detail to your simple sundress or maxi dress.  I feel that a light colored scarf or pastel print can change a very plain outfit.
A scarf is the perfect addition to your wardrobe and will add some personality to the simplest tunic or plain black dress.

Make sure you have a couple of scarves to choose from for every season.  Soon friends will be asking you for advice on how to accessorize their outfits.